Site blog
Anyone in the world
The topic of today's post is reflection. My good friend and K2C2 coaching partner Karyn Ross released a new book this week titled I'll Keep You Posted!: 102 of My Own Reflections to Help You Start (and Deepen) Your 'Active Reflection' Practice. Karyn is one of the most prolific – and insightful – LinkedIn posters […]
The post Q&A with Karyn Ross: I'll Keep You Posted! appeared first on Katie Anderson.
Anyone in the world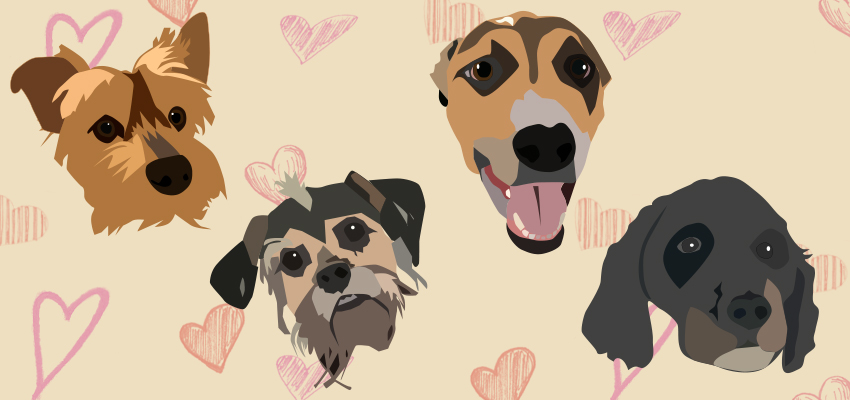 Here are some of the cute dogs in our Minitab team; pictured above from left to right is Archer, Jake, Archie, Reed, Petey and Rookie. Picture below is Birdie and King.

It's Valentine's Day! Whether you're single, in a relationship, married, or something in between, Valentine's Day is a day to celebrate and share messages of affection and love with partners, family, friends and pets. And with the average for spending on Valentine's Day expected to rise to $196.31 per person, sometimes the best ways to celebrate in my opinion are free. 
One thing I've realized about myself over the years? Like many countless others, I have big soft spot for in my heart for dogs. Big, small, fat, skinny, active, lazy, furry — I love them all. With over 900 million dogs around the world, there are plenty of dogs to go around, so for this Valentine's Day I decided to celebrate by taking a deeper look and figuring out all the reasons why I love dogs.

Anyone in the world
In Episode 13 of Lean Whiskey, Mark Graban and Jamie Flinchbaugh reconnect in their first joint episode this year, after a couple weeks of guest hosts. Our last episode together was filled with Grinches, gremlins, and glitches, so it was nice to both be in a proper recording location and be able to focus on […]
The post Episode #13 of "Lean Whiskey": Don't Drink Pacific Northwest Whiskeys While Standing in Ohno's Circle appeared first on Lean Blog.
Anyone in the world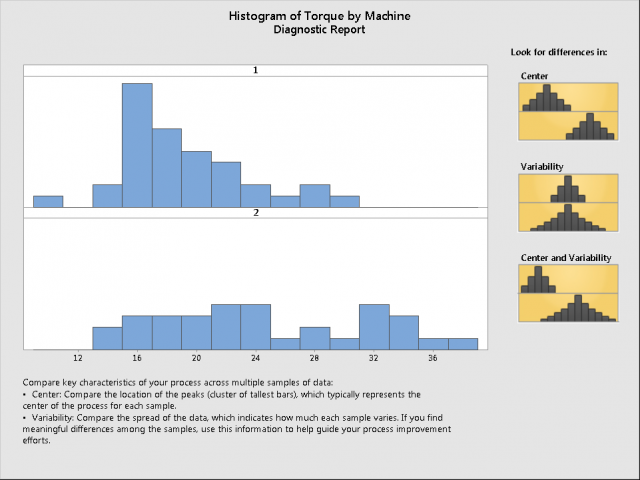 Histograms are great for summarizing several statistics. But whether you have enabled the Data Analysis Toolpak or you're forging a path of formulas (COUNTIFs, AVERAGEs and STDEVs oh my!), creating a histogram in Excel isn't always that great. We have developed Minitab Statistical Software to be your go-to histogram maker.
Let's look at three ways you can do more with histograms in Minitab.
Anyone in the world
In this episode, I reveal a coaching phrase that has helped me lead teams to the most effective outcomes in all pursuits. The phrase is "it's more important to be effective than right." Use this phrase to unlock your team's learning, collaboration, and creativity no matter what the project is.
The post Your Mantra For Effective Outcomes appeared first on JFlinch.
Anyone in the world
Another year, another evening of the Academy Awards, a.k.a. The Oscars. I don't watch the show, but I do pay attention to the inevitable headlines about TV viewership or ratings being up or down — usually a two-data point comparison, which isn't very helpful. Many of the headlines emphasized this year's data point (23.6 million […]
The post Oscars Ratings Down 20% — Is That a Data Point Worth Reacting To? appeared first on Lean Blog.
Anyone in the world
Thanks to the Shingo Institute for inviting me to facilitate a half-day workshop at the Shingo Conference, being held this year in Orlando, April 16 and 17. The workshop covers concepts and methods from my book Measures of Success: React Less, Lead Better, Improve More. I hope you can join us for the conference, as […]
The post My "Measures of Success" Workshop at the Shingo Conference 2020 in Orlando appeared first on Lean Blog.
Anyone in the world
If you are in production, you have material. You probably have too much, except for the one thing that's missing. In this blog post I will give an overview of the options for storing material. Hopefully this will give some inspiration. Please note that this is not on how to manage the material, merely on …
Continue reading

Storage Strategies – Stacking Options
Anyone in the world
By Pascal Dennis (
bio
)
Deployment leader, Pacemaker, Key Thinking Guy/Gal, Chief Engineer -- these are all synonyms for this critical role.
As a chemical engineer, I see the role as akin to an enzyme in a chemical reaction.
Some reactions are glacial & take forever to come to completion. But once you add the enzyme --
whoosh!
These are leaders who 'wrap their arms around the critical breakthrough zones' -- like Safety or Quality or Cost.
They go see, reflect, talk to people at all levels, and thereby
grasp the situation.
As a result, our Key Thinker is able to formulate a hypothesis: "If we do A, B and C, then X will happen!"
Testable hypotheses gives us insight about the Black Box known as our business.
Keep doing it, and pretty soon (say, 3 or 4 years) you have profound knowledge.
(
"Do this -- don't do that! We tried it six years ago, and it was a mess, for these reasons."
)
That's what profound knowledge looks like: stories, examples, nuance, finesse.
The best known example is, perhaps, Toyota's famous 'Heavyweight Chief Engineer'.
Famously, Chief Engineers have few direct reports, but are the most powerful person in the value stream (or, in the auto industry, Platform).
Key Thinkers are rare people with rare qualities:
Passionate about their zone, impatient with the status quo, ornery, yet able, at the end of the day, to forge a consensus.
They're a critical enabler in any transformation and a key strategic question is:
"How will we develop more Key Thinkers?"
Here's an example. Imagine you are senior leaders in a major hospital system. Your over-riding objective is "No Infections!"
How would we start? Perhaps we can agree that a committee won't do.
We'd need to start with a person with the qualities described above -- in other words, with a Key Thinker.
Best,
Pascal
In case you missed our last few blogs... please feel free to have another look…
Macro Value Stream Kaizen – Zoology
Poka-Yoke – Preventing Inadvertent Errors
Making the Invisible Visible in Design Projects
Two Pillars of the Lean Business System
Anyone in the world
Returning to the podcast for Episode #358 is Steve Spear, a senior lecturer at MIT and author of the book The High-Velocity Edge: How Market Leaders Leverage Operational Excellence to Beat the Competition. He's also the founder and co-creator of a software company and product called See to Solve. He's also the author of two […]
The post Podcast #358 — Steve Spear on Evolving our Knowledge and Learning on #Lean appeared first on Lean Blog.